TMNA Swarm Hackathon Participation Report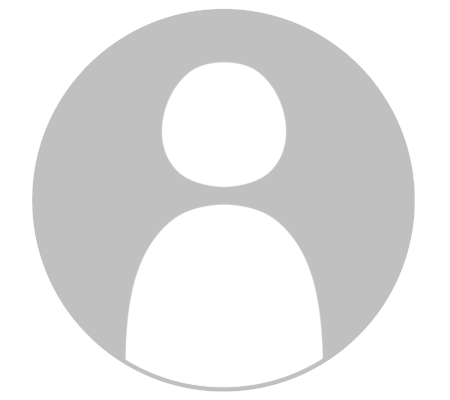 Bharath TV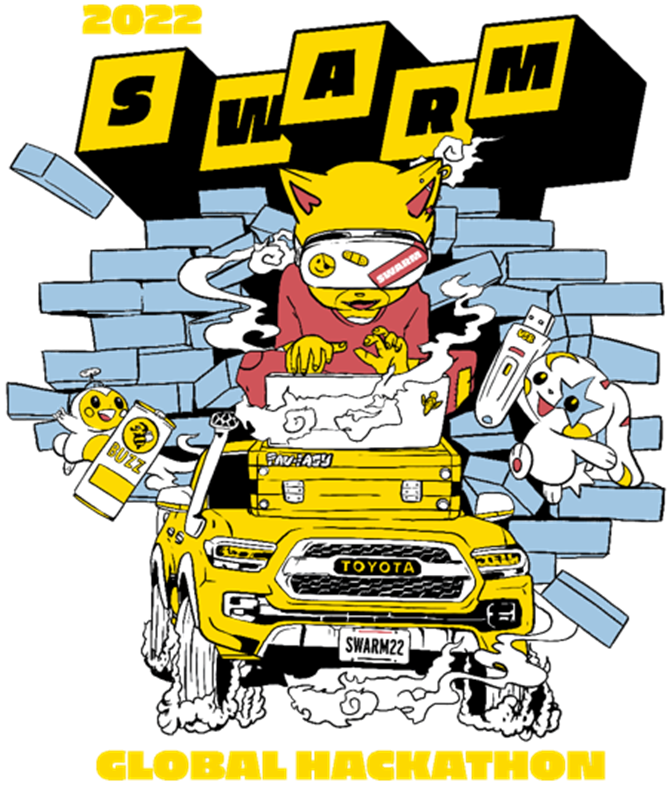 About me
I am Bharath from Global KINTO.
I am a part of Global KINTO ID Platform team and product engagement team. I have also been supporting ad hoc projects like TechPortal and UserPool management screen.
I am well versed in OIDC and AWS Cognito.
Feel free to reach me anytime at bharath.tv@kinto-technologies.com if you would like to discuss these. I am always excited to talk about ID.
About today's topic
In order to create contact points with overseas group companies, cultivate the ability to play an active role in the global arena, and further evolve as a global technology company, KINTO Technologies (hereinafter referred to as KTC) participated in the global hackathon "toyotaswarm" hosted by Toyota Motor North America (hereinafter referred to as TMNA) on July 2022.
Since I participated in this event from Japan remotely as well, today I'd like to share what we did for this event.
Regarding TMNA "SWARM" Hackathon
The second year of this initiative was held over three days from July 27 to 29, 2022, with a total of 270 participants in 40 teams from Toyota Group companies around the world.
There were 3 challenges announced this year.
#1 Safety
#2 Innovate to Carbon Neutral
#3 Open Global Technology Innovation
Since we thought digital identity is a major challenge and my team has been working on this topic so far, we were selected to participate in the hackathon this year.
Idea from our team
We at Global KINTO, are focused on making it all easy and simple for the end user to access our mobility services. Our Global KINTO App, aims to be the single app that connects all KINTO services. My team, Global KINTO ID aims to make it easy for end users to access any KINTO service across the globe by registering only once. So the problem we wanted to address in the hackathon also was a similar one. How an end user can share their information across services hassle-free. It doesn't make sense when a user has to share their name and other details repeatedly to start using a different service. We decided to do a PoC (proof of concept) of a service that can share user information with other services upon consent from the user.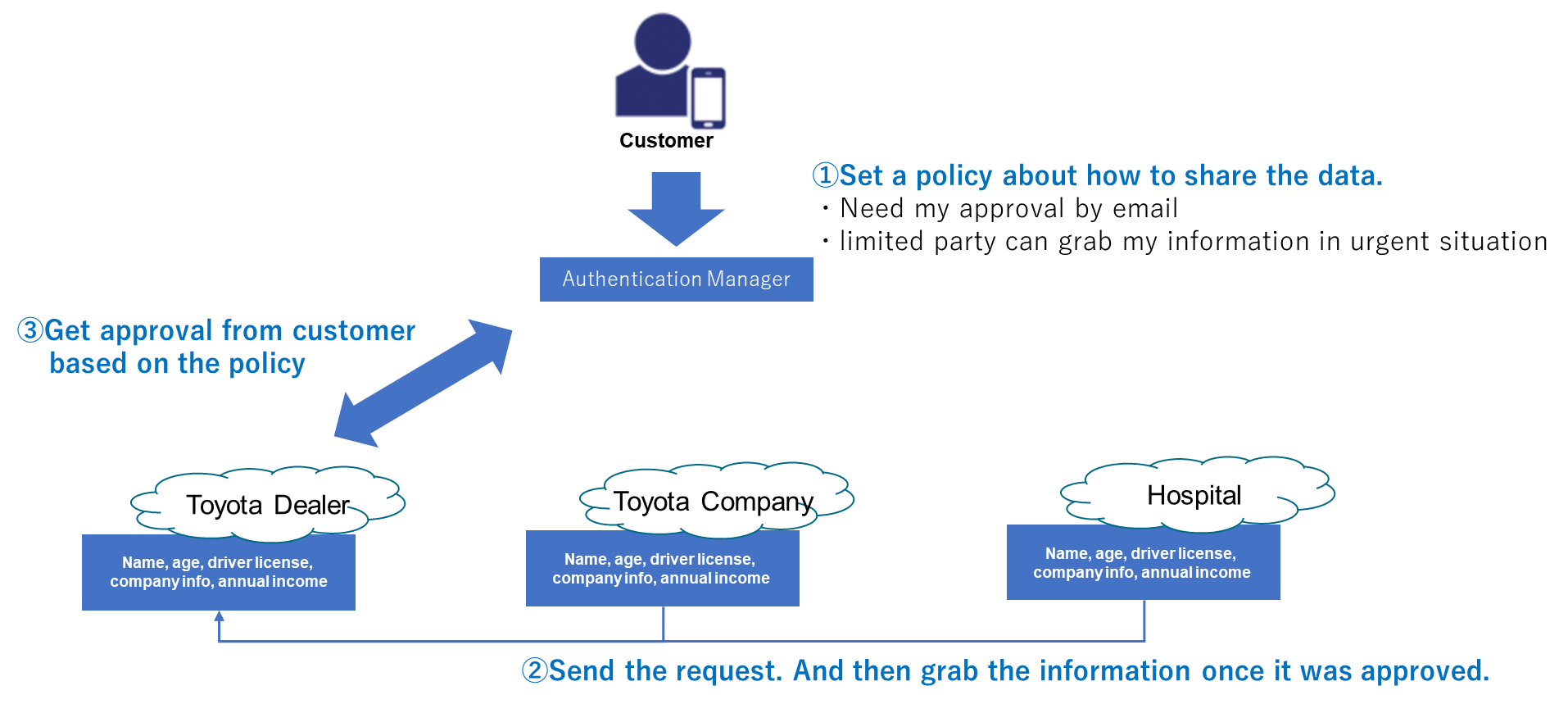 About our team
Due to visa restrictions, we only have 3 members who participated in the event at Dallas (HQ of TMNA in Texas, US) and the remaining members supported the activity from Japan remotely.
Onsite team:
Captain: Feng Xu (Group manager)
PdM: Dai Sasaki
FE: Alex
Remote team:
During the hackathon
We got all warmed up in a few days, and finalized our concept and how to achieve it. Finally, even though we only had 3 members onsite, that didn't stop us from going forward. We brushed up the idea with the team and built 9 screens, 11 APIs, including many AWS components and over 1100 LoC (Lines of Code).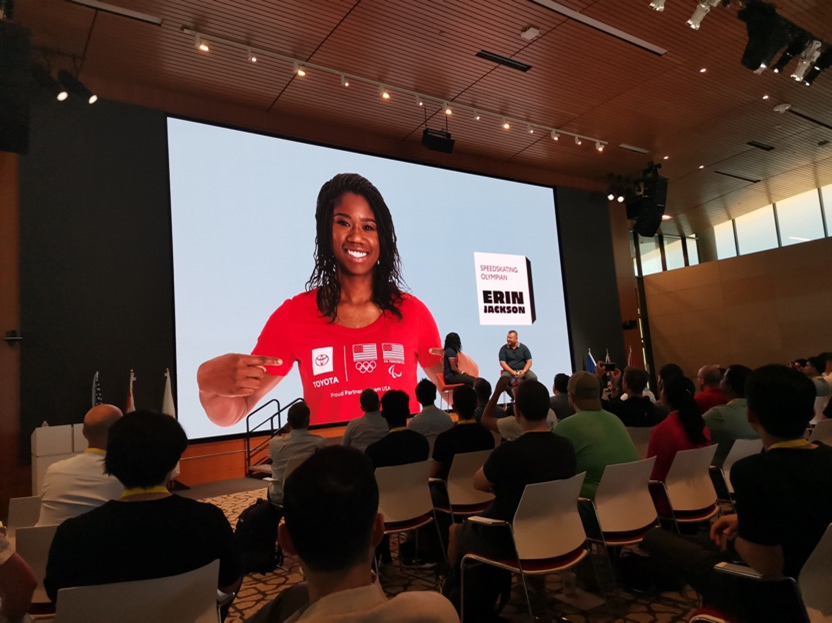 The event started upbeat when the Olympic gold medal winner, Erin Jackson joined us in the event. This is the closest we would have ever gotten to a Olympic medal.
The teams were given separate tables to start working on their concepts. It was nice to see all the hyped-up teams get into action. Meanwhile, my team had a tough time getting work done due to a few of us working offsite in a different time zone. It was quite clear what actions each of us should do but we have to integrate everything to come up with the working model. Typical problems like connecting our server to a different IP address or working with AWS CDN in a different region happened but overall things went well.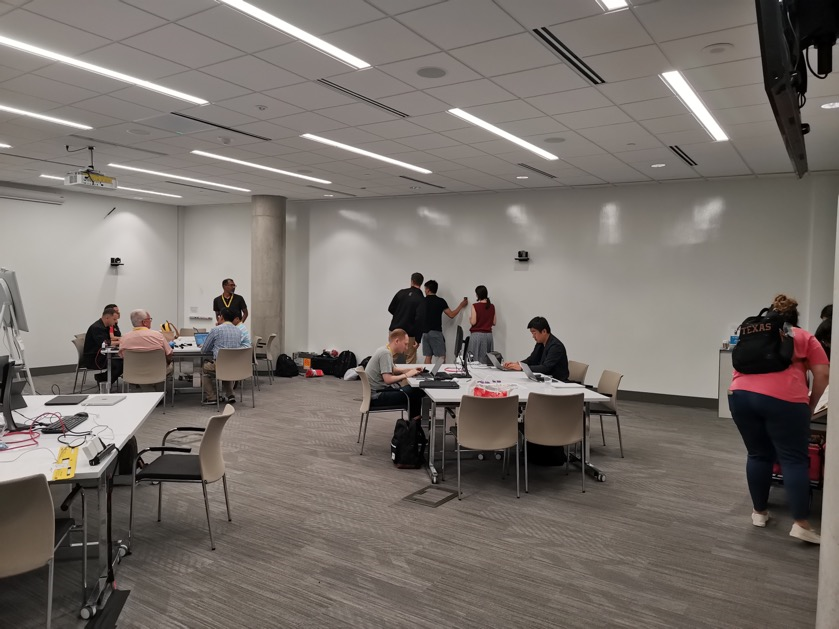 As a result, we cleared round 1. Since only half the teams would pass round 2, it was stressful. We did our best but unfortunately that we didn't pass round 2.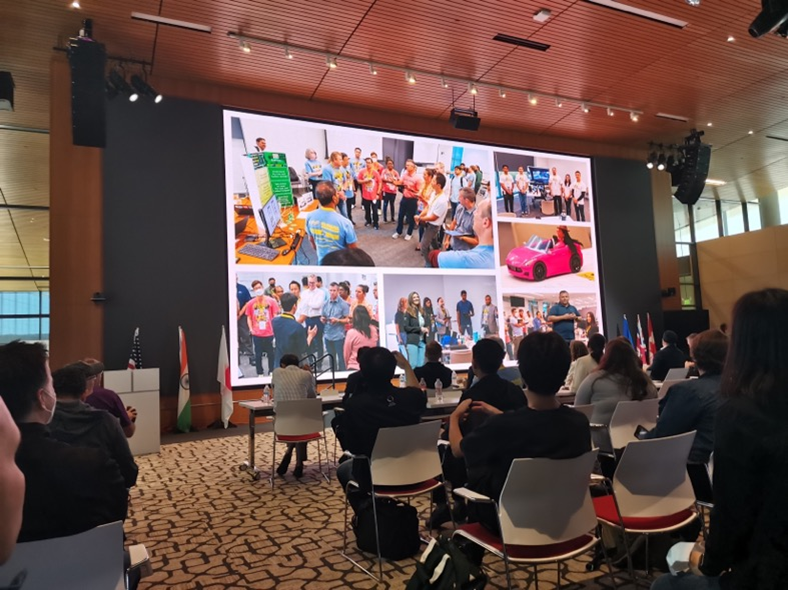 What impressed me here was the high degree of perfection of the other teams' ideas. As an example, the idea of prevention of drunken driving and the idea of reducing carbon emissions passed round 2. For both of these, they do not only have a software part, but they also had an embedded solution proposal which included both software and hardware.
What we learned from participating
TMNA senior management was around the hackathon the whole day, anyone can easily talk with them if they wanted. It was a great opportunity to get close to them and understand their thoughts directly.
The people who came from other countries were very open and kind to connect with us. It was a perfect opportunity to make connections between several different organizations which hopefully creates some synergy.
Since this event is going to be a regular event from now, we are looking forward to participating in it next time as well and bringing more value for Toyota and the whole world through this activity.